'Tis the season for giving, and for some people that means buying fun stocking stuffers for loved ones. On a recent trip to the random-stuff-that-would-fit-in-a-stocking section of a store, I realized how important the name is to some of these little impulse purchases.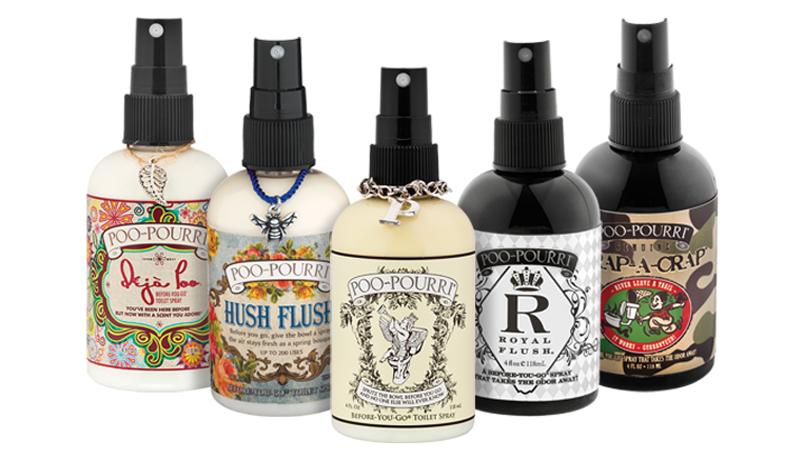 A selection of Poo-Pourri fragrances
For example Poo-pourri. Historically, toilet spray has not been considered an appropriate item to give a loved one. Nobody is going to be pleased with the gift of Lysol or Air Wick. But with pretty packaging and a name like Poo-pourri, it's a different story. With a variety of fun scent and version names, such as Royal Flush for the poker lover in your life and Glitzy Spritz for the glamour girl, you can make this weird gift even more personalized. Oh, what a name can do!
Another one you've surely seen is hand sanitizer dressed up with fun names. Purell? Not a great gift. "WTF Was That?" or "You Nasty" hand sanitizer? Now that's more likely to be appreciated. (But, um, know your audience.) The name here is really what you're buying. You're giving the gift of a smile, not a sanitizer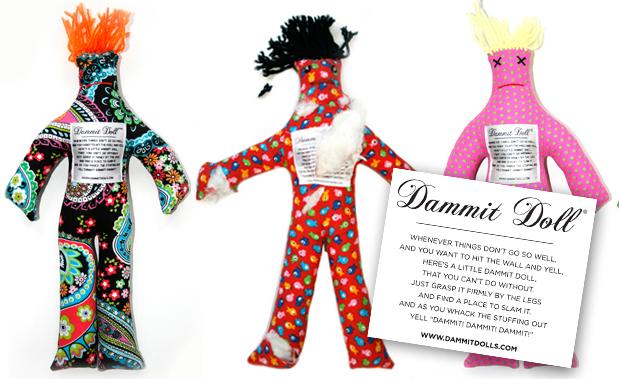 There's also the Dammit Doll. Not to be purchased for your sweet young daughter, this novelty gift is a very basic stuffed doll that is intended to be thrown and smacked against things for stress relief. The name does the heavy lifting here, but the doll also comes with a poem sewn onto it that explains how to use it, further adding to the value. Without the attention-grabbing name and fun story, there isn't much to this product.
If you're out shopping for friends or family this holiday season, take a look at the impulse items available and see if you can find a product that relies heavily on its name. Hey, sometimes a great name is the perfect gift.